현재 사용하는 마리아디비는 10.6 stable. root 계정 비밀번호를 설정하려니 에러가 발생.
ERROR 1356 (HY000): View 'mysql.user' references invalid table(s) or column(s) or function(s) or definer/invoker of view lack rights to use them
마리아디비 공식 웹사이트에서 보면 다음과 같이 나옵니다. [링크] 10.4+ 부터는 View 로 제공하는 것 같다.
MariaDB 10.4+ 이상으로는 기존에 UPDATE 쿼리를 수행하는 형태로 비밀번호 설정을 하지 않는것 같다.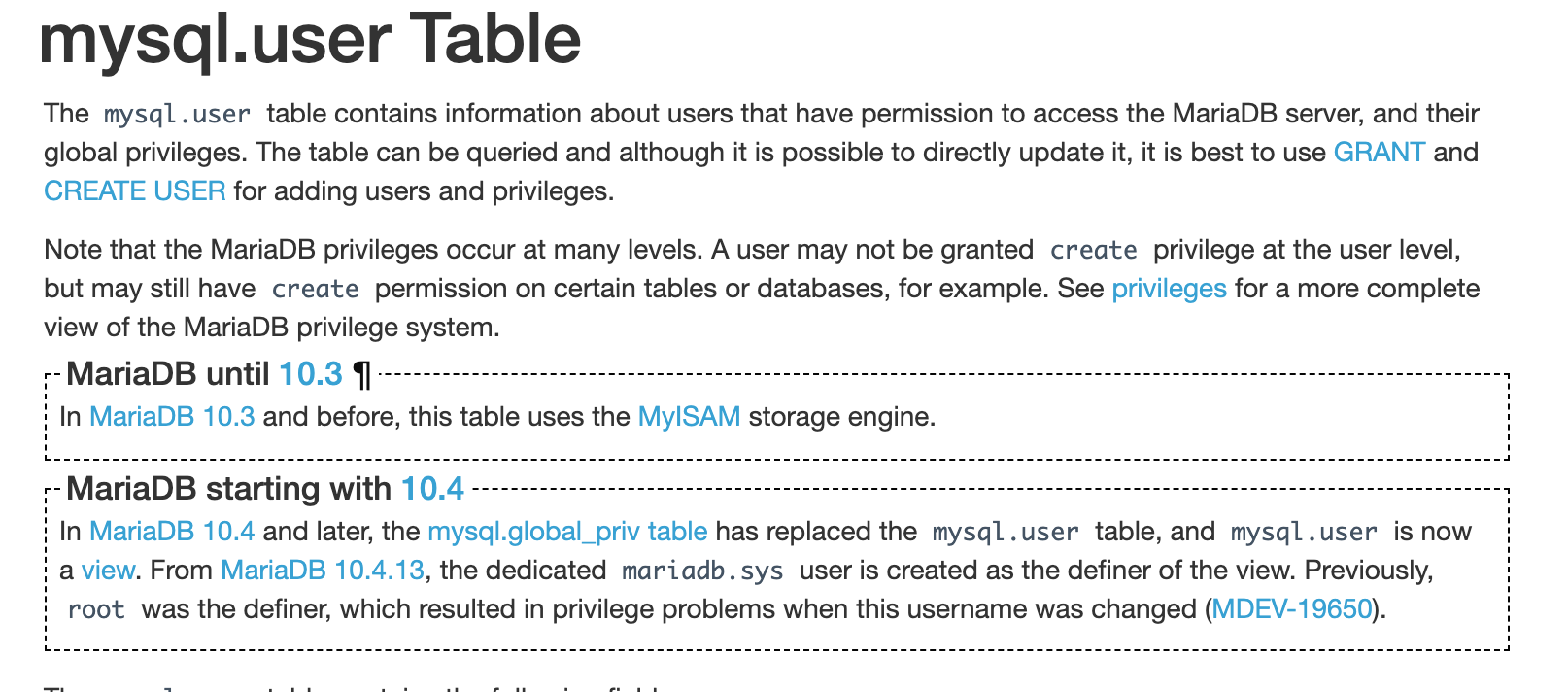 하여 다음과 같이 명령문을 작성해서 실행합니다.
SET PASSWORD FOR 'bob'@'%.loc.gov' = PASSWORD('newpass');